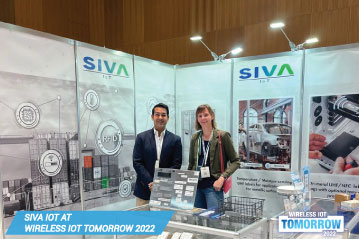 This year was another successful outing for SIVA; our latest RFID labels & tags, as well as our other new offerings, were well received by the visiting audience.
Some of our most recent launches drew a lot of attention, including UHF hard tags designed for on-metal applications in the automotive, manufacturing, and other industrial sectors, as well as our on-metal tamper-proof label with a unique tamper-proof feature. Our product showcase for temperature sensing applications was also well received.
Thank you to everyone who came out to the show and took the time to look over our product offerings. The fruitful discussions always assist us in improving and producing high-quality products.