Waterproof Vinyl Wristbands
Vinyl wristbands are a great solution for water parks, hotels, music festivals, camps & events requiring long term durability.
These wristbands are designed to last from a few days up to several weeks. This is made possible by using a tri-laminate construction which provides for excellent tear & stretch resistance. The snap closure mechanism secures the wristband around the wrist and breaks-off once opened ensuring the wristband cannot be secured around the wrist again.
SIVA's Vinyl wristbands are waterproof too.
Vinyl wristbands come in various stock colour options and in L & Wide-face shapes.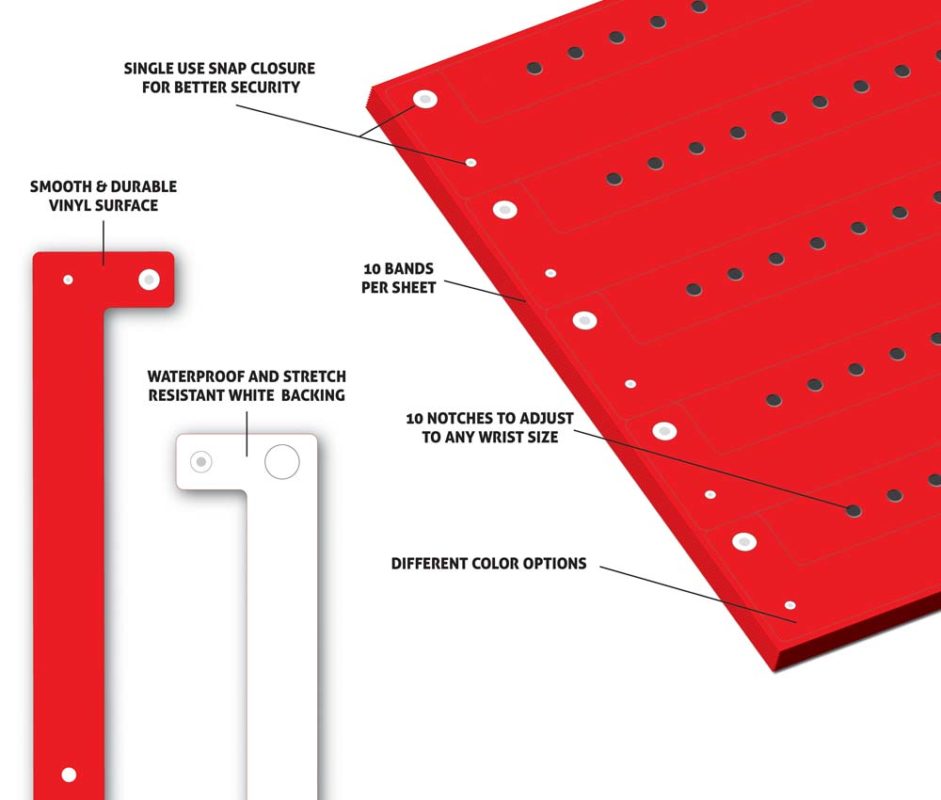 TRY OUR PRODUCTS!
You can directly submit your queries related to our product by using contact us form.