UltimoID Poly Laminated wristbands
SIVA's UltimoID Laminated bands are produced using eco-friendly dual-layer plastic laminate construction offering a durable yet soft, comfortable & lightweight solution.
The laminated bands fill an important gap in the market, especially where wristbands need to withstand harsh environments. For example, water parks often complain about FADING of artwork & variable print data like barcodes, QR codes printed on wristbands due to chlorine in water or scratch-off due to friction between wristband & water slides. This leads to operational chaos as users are unable to scan barcodes for locker access or access to specific sections of the waterpark or be able to redeem additional services.
The UltimoID Laminated bands solves this problem by laminating a transparent layer to the printed surface, creating a barrier, enabling the printed image resist fading due to to be scratching, soaps, hand sanitisers, chlorine & sunscreen lotions.
Designed to last from upto a few hours up to 14 days, makes the UltimoID Laminated bands a great solution for water parks, hotels & resorts.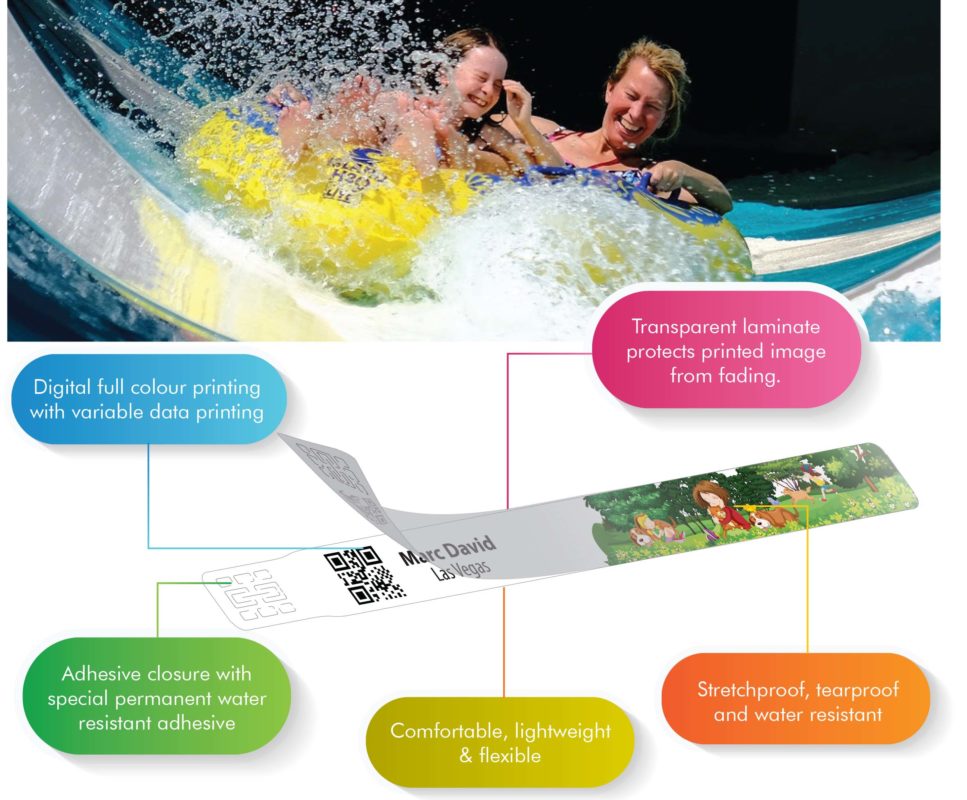 Click here to download UiD Poly Laminated Wristbands flyer
DOWNLOAD
Please enter your valid company name and email address in the field below to receive the flyer via email.