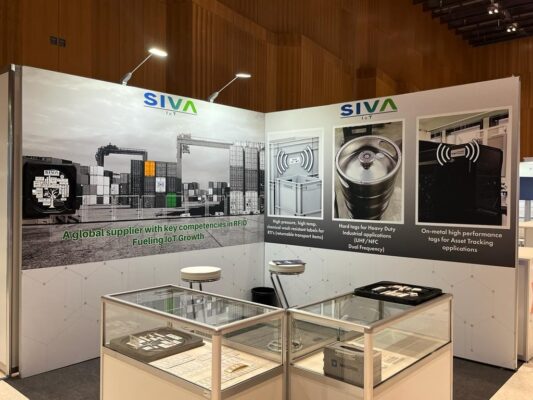 We are thrilled to have once again been a part of the Wireless IoT Tomorrow expo, where we had the opportunity to connect with fellow industry experts and share our latest innovations in the world of IoT. For several years, we've had the pleasure of showcasing our cutting-edge solutions, and this year was no exception.
At this year's event, we proudly unveiled our brand-new Beer Keg & Gas Canister Tag, a game-changing addition to our range of RFID labels and tags. This innovative product promises to revolutionize inventory management, ensuring increased efficiency and accuracy in tracking valuable assets.
The overwhelming interest and positive feedback from visitors at the event have been truly inspiring. We are excited to embark on new partnerships and collaborations to serve our customers better. As we look ahead, we are committed to delivering superior solutions that meet your specific needs and make a real impact on your business.
Thank you for joining us at Wireless IoT Tomorrow, we are eager to bring our products to you in the near future. Stay tuned for more updates and developments from SIVA Group, follow us on LinkedIn!